BRAM Technologies Demonstrated Proven Technology Advances at the IBC Show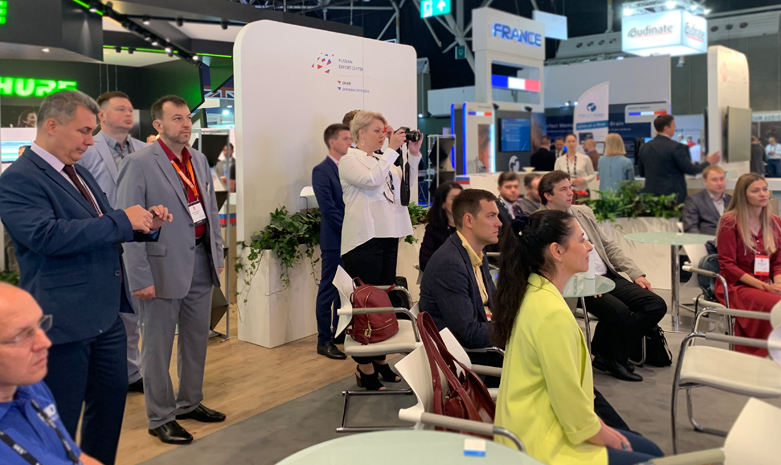 Customers from around the globe experienced proven solutions across playout, NRCS& news operations, live production, MAM&archives and multichannel ingest&playout.
Playout
BRAM Technologies has a long history of delivering mission-critical playout systems, including its widely deployed and trusted AutoPlay. The IBC Show saw the latest features in playout functionality, including the ability to insert teletext and subtitles.
NRCS
At the heart of BRAM Technologies' news operations work with customers is NewsHouse platform, which lets broadcasters maximize the value of their assets and optimize business efficiency. It provides unrivalled  power to collaboratively plan, create and deliver news. Suitable for all newsroom types and sizes it provides several advanced tools for planning, ingest, scripting, editing, production, playout, analysis and archive.
Live production
Studio X, a particularly useful system for multicamera ingest productions also saw the latest features. Now it could be integrated with A-MAM AutoPlay.
Our Sales Managers and Technical Support team were on hand to discuss and demonstrate our products. The joint stand, where many outstanding Russian manufactures across the whole country, gathered a lot of broadcast professionals. Visitors to the BRAM Technologies booth could explore a portfolio of integrated solutions that help media companies increase revenue and decrease costs across multichannel, multiplatform and multimarket operations.
 "Our IBC presence has been planned to share our experience through real deployments across Russia and countries of CIS, showcase the potential of technologies, and help our customers accelerate the benefits of our innovation and expertise at a pace that suites them," said Sergey Vanyukov, CEO of BRAM Technologies.
 Thank you for everybody who attended our booth and made this event a success.