BRAM in Amsterdam: the summary of the exhibition IBC-2017
For the 4-th time, BRAM Technologies has become a participant of the international exhibition-conference IBC in Amsterdam. This event traditionally attracts key players of the media industry from around the world. It's the central platform for meeting with foreign partners and potential clients.

This year our company exposed Azimuth video servers and our software solutions in the field of television broadcasting.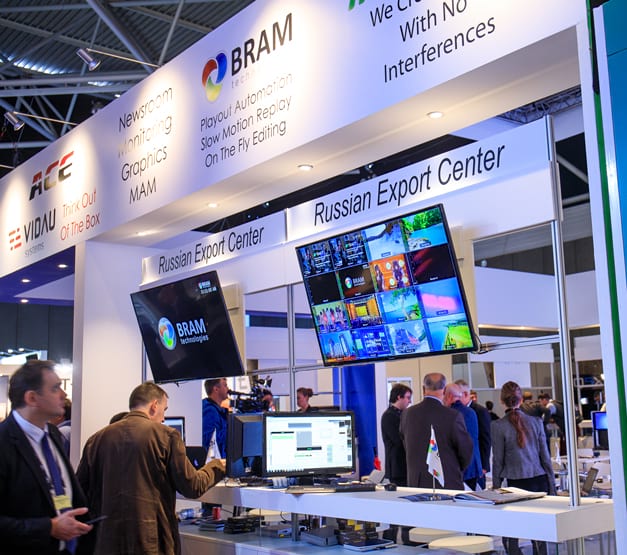 The latest version of StudioX deserved the attention. It is a multi-channel recording system, playback and monitoring of media data. It combined the most popular functions of those products that have already proven themselves in the market. Another direction is the NewsHouse system, which allows organizing the entire news production cycle: from planning to broadcasting, while the creation of the program takes place exclusively in digital format. In the creation of the system, the Dahmerau-Levenshtein algorithm vas involved. That is an innovative technology which providing optimal interplay between user and system queries.
Also, our solutions in the field of automation of television broadcasting SD/HD/UHD were presented. Based on the A-MAM media resource management system, they provide 24/7/365 multichannel broadcasting with the management of various studio equipment and 100% backup. This potential has been provided by the complex Autoplay system, available in various modifications.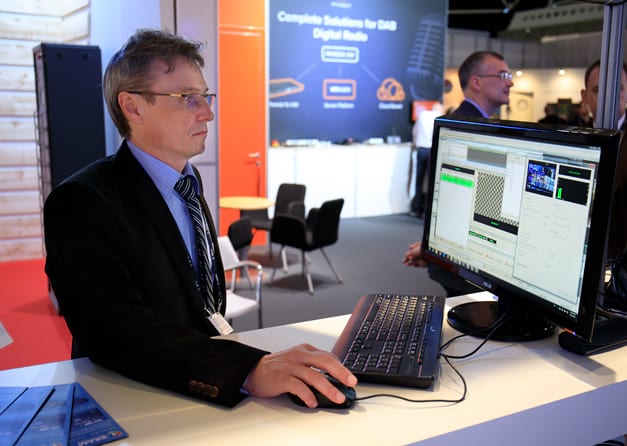 During the IBC exhibition BRAM Technologies stand has become a platform where visitors could get acquainted with the functionality of the systems: every day our technical support team guided test drives and consultations. The target audience are mainly technical supporters and executives, representatives of foreign integrators, TV companies and media holdings.
We received many feedbacks from potential customers and varied business contacts. The summary is positive; taking part in IBC has become a valuable experience, which should be repeated next year.