GTRK «Orenburg»'s new playout and news production facilities have been designed and implemented by BRAM Technologies. Entirely software-based, the new playout platform runs on Azimuth hardware.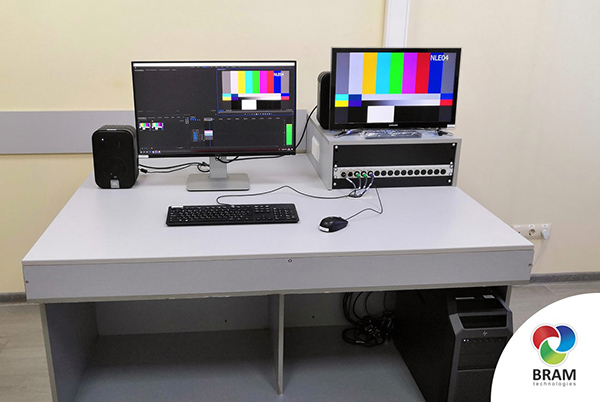 The platform currently delivers ten HD custom configurable channels with additional channels reserved for disaster recovery. The software approach ensures a much higher density of channels than a traditional installation, and future expansion can be easily accomplished. Full redundancy ensures a high level of playout security.
The news production system NewsHouse also runs on Azimuth videoservers. This end-to-end newsroom platform designed to cope with all the challenges that modern newsroom workflows face.
This groundbreaking solution allows journalists, editors, and producers to collaboratively plan, create and deliver news. It is suitable for all newsroom types and sizes. NewsHouse provides several advanced tools for planning, ingest, scripting, editing, production, playout, analysis and archive.