The Science 2.0 TV channel extends the frontiers of knowledge
Today, the new TV channel – Science 2.0 – presented by the VGTRK holding at CSTB 2011 went on air in several major cable networks of Russia. The channel playout is carried out with a new automated On-Air TV complex built specially for VGTRK by the experts of the BRAM Technologies company.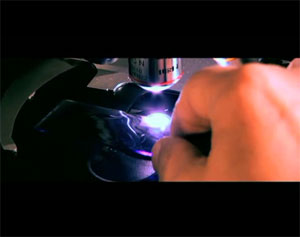 The picture from the official advertising video of Science 2.0
On April 2, 2011 the Science 2.0 channel first went on air on the most popular cable and satellite TV networks of Russia: Akado, NTV Plus, Rainbow-TV, Rostelecom and many others. New channel gathered an audience of over 1,000,000 subscriber and became the second cable channel of the VGTRK after the greatest hit – the My Planet channel. In collaboration with the leading scientific centers of Russia – Russian Academy of Sciences (RAS), Nuclear Center in Dubna, Skolkovo – the editors of Science 2.0 offer a new format of programs about the Russian and the world science achievements.
The Science 2.0 on-air playlists are formed by production departments of VGTRK and then go to the main complexes and a new automated On-Air TV complex at the same time. The new On-Air TV complex is built by the experts of BRAM Technologies on the basis of the most powerful automation system AutoPlay 7. New complex provides 24/7/365 multichannel playout with full redundancy.
The Science 2.0 authoring team consists of more than 100 people. They produce exclusive content in format of BBC, OffTheFense, Parthenon and other famous TV companies. All audio and video materials are recorded, stored and played back on Azimuth video servers.
Broadcasting system within the new automated On-Air TV complex created by joint efforts of VGTRK and BRAM Technologies specialists allows viewers to get all modern audio-visual effects and high-quality three-dimensional computer graphics. The mission of the founders – "to involve a viewer into the world of science, to surprise, enlighten and extend the frontiers of knowledge and understanding of the phenomena and processes" – is being successfully accomplished.